by GREG KING.
JIFF 2014 brings audiences new films from Israel and Jewish themed films, including award winning films from 43 major international festivals. JIFF is an opportunity to challenge our preconceived ideas on religion, politics, news. The opening night film is the drama Gett: The Trial Of Vivianne Amsalem, about the tribulations faced by a Jewish woman who wants to get a divorce. The film won the Best Film at the Jerusalem Film Festival. There are also a number of Q&A sessions with visiting filmmakers and special events exploring aspects of the Jewish experience and panel discussions.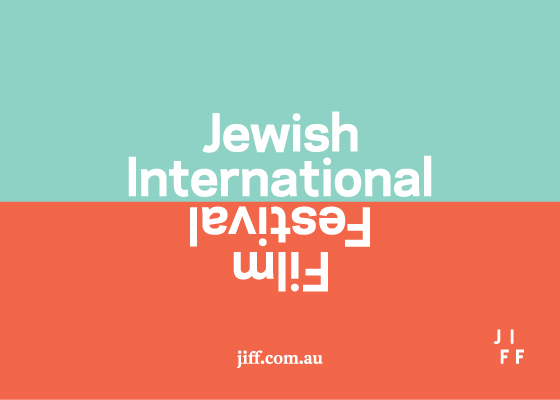 Screens at the Classic Cinema in Elsternwick from November 5 – November 23. The festival also screens at the following locations – Sydney from 29 Oct – 16 Nov 2014; Gold Coast & Perth 15, 16 & 23 Nov 2014; and this year JIFF also screens at Auckland 16 & 23 Nov 2014.
For more information about films and screening times visit the website at www.jiff.com.au
REVIEWS
LAST UPDATED NOVEMBER 2.
MY OLD LADY.
Mathias Gold (Kevin Kline) is a thrice divorced down and out writer and former alcoholic from New York who arrives in Paris intending to sell the spacious apartment he has inherited from his estranged father. But to his consternation he finds that the apartment is occupied by the feisty 90 year old Mathilde Girard (Maggie Smith) and her daughter Chloe (Kristin Scott Thomas) and finds that because of a French custom known as "viager" he cannot legally sell the apartment until she dies. He makes an arrangement with Madame Girard, which arouses the suspicions of Chloe. But Mathias soon learns that Mathilde shares some secret history with his father and that the situation is far more complicated. My Old Lady marks the feature film directorial debut of prolific playwright and screenwriter Israel Horovitz (Author Author, The Taste Of Sunshine, etc). Horovitz has opened up his 2002 stage play, taking us out into the picturesque streets of Paris and giving us glimpses of Notre Dame cathedral and the Seine provide some atmosphere and local colour. Smith is superb with her usual imperious manner, although it's a little unusual to see her not spitting out venomous one-liners and vituperative putdowns. Kline brings a world weary quality to his performance as the cynical Mathias. Thomas also shines as the sad and lonely Chloe. My Old Lady is essentially a three handed drama, with a few peripheral characters including a real estate agent, played with charm by Jeunet regular Dominique Pinon. The film begins in quite light hearted fashion but turns darker. There is a moment when the material seem to cross over into some icky territory with a hint of incest, but thankfully Horovitz resists the temptation. There is enough gloom and miserable family secrets without crossing that line.
RUN BOY RUN.
This engaging and powerful Polish drama tells the story of Srulik (played by twin siblings Kamil and Andrzej Tkacz), an eight year old orphan who escapes from the Warsaw ghetto in 1942 and tries to elude Nazis as he makes his way across Poland. He has to disguise his true identity, and takes on the Polish name of Jurek. He finds some people who are sympathetic to his plight and willing to help him, but there are also others willing to turn him over to the Nazis for a reward. Many of the people Jurek encounters on his year long odyssey appear as little more than sterotypes though. With its tale of identity and survival, the broad themes of Run Boy Run also reminded me a little of Agnieszka Holland's 1991 blackly comic coming of age film Europa Europa. The film has been adapted from Uri Orlev's novel which was itself drawing on a true story of the ordeal faced by a young boy who survived the Holocaust. This is the fourth full length feature film from Oscar winner Pepe Danquart (the documentary Hell On Wheels, etc), who maintains a fast pace throughout, and he also suffuses the material with a touch of pathos and suspense. It looks gorgeous thanks to the beautifully widescreen cinematography from German born Daniel Gottschalk (Summer Storm, etc), who captures some stunning landscapes and vistas.