by GREG KING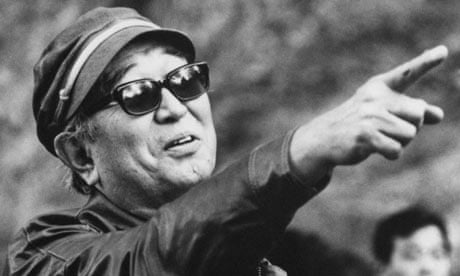 Australian Centre For the Moving Image (ACMI), The Sydney Film Festival and the National Film and Sound Archive  present a special program of ten essential films by the great Japanese director Akira Kurosawa. This retrospective consists of some of the finest films made by one of cinema's great directors, Akira Kurosawa. A master of action, Kurosawa was influenced by directors like John Ford and in turn influenced a younger generation of filmmakers, like George Lucas and Martin Scorsese. The program has been curated by David Stratton. It screens at ACMI from May 25-June 8; as part of the 64th Sydney Film Festival from 7-18 June; and at Canberra's NFSA Arc cinema from June 14-June 30.
The films on offer are:
Rashomon (1950)
Living (Ikiru) 35mm (1952)
Seven Samurai 35mm (1954)
Throne of Blood 35mm (1957)
The Hidden Fortress 35mm (1958)
Yojimbo 35mm (1961)
High and Low 35mm (1963)
Red Beard 35mm (1965)
Kagemusha (1980)
Ran (1985)
Greg spoke to James Hewison, head of film programming at ACMI to find out more about this retrospective. 
https://www.mediafire.com/file/5yxgm5d309bk4fw/220424_005.MP3