Reviewed by GREG KING
Directors: Ainsley Gardiner and Briar Grace-Smith
Stars Tanea Heke, Rachel House, Briar Grace-Smith, Mihi Te Rauhi Daniels, Tioreore Melbourne, Hariata Moriarty, Kayahna Patrick Wiliam, Te Raukura Gray.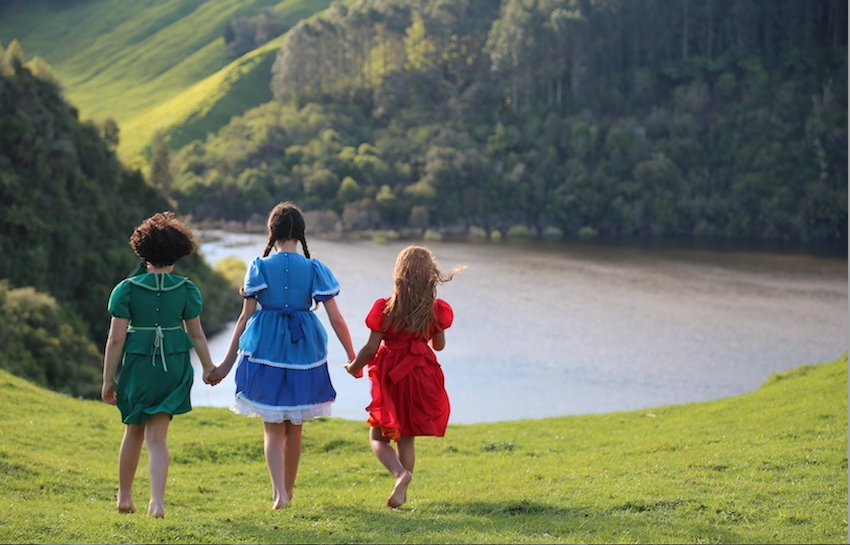 This New Zealand drama deals with themes of family, culture, tradition, history, connection to land, identity, memory, and the impact of colonialism on the indigenous population, all of which should also resonate strongly with Australian audiences.
The film is based on the 1992 novel written by Patricia Grace, which spanned several decades, and has been adapted to the screen by actor, playwright and writer and co-director Blair Grace- Smith (Grace's daughter-in-law). The film is dedicated to the late Merata Mita, a pioneering Maori documentary filmmaker who had spent ten years working with Grace on developing a screenplay based on the novel. After her death in 2010 the project languished for several years until fellow filmmaker Ainsley Gardiner and Grace-Smith decided to adapt the novel. The film has the feel of deeply felt and painful personal truths about it, and it gives the material a melancholy tone.
The film follows three Maori women, who were virtually inseparable as children, but they were eventually separated and lead different lives. Mata (Tanea Heke) was removed from her family and placed into an orphanage and a life of religious indoctrination that stripped away her Maori heritage and culture. A victim of abuse and neglect and denied access to her family and her culture she became withdrawn, alienated, depressed and had a breakdown, and now wanders the streets as a semi-homeless person. Her sad story holds plenty of relevance for today. Makareta (played by writer and co-director Grace-Smith) escapes and arranged marriage and has become an activist lawyer concerned with issues of treaty and native title. She has vowed not to return to her homeland until she has found Mata and returned her to her family. She recognises Mata on the streets, and this brings back a flood of memories of their childhood together. Missy (Rachel House) is the protector of their land and is trying to save their land from the threat posed by a large development company who plan to build a motorway.
Through a series of extended flashback sequences we come to learn how the three girls got separated, and we follow their various journeys through life until they are reunited as adults. The film weaves together the various narrative strands and different time frames to throw light on the girls' childhood which largely shaped their adult lives. The non-linear narrative structure reflects Maori storytelling traditions, but it may alienate some in the audience.
Directors Ainsley Gardiner and Grace-Smith previously contributed to Waru, a feature film comprised of eight ten-minute short films that dealt with cultural issues, and is widely regarded as one of the most important Kiwi films of the past decade. They handle the material here with a sense of subtlety, empathy and compassion.
The performances of the three adult leads are all solid and bring to life these complex, multi-faceted female characters. In particular Heke's expressive and lined face clearly bears the years of hardship she has endured. House's Missy is the lesser developed of the three characters. The performances from the younger actors who portray the central characters as children are also quite strong.
The film has been gorgeously shot by cinematographer Raymond Edwards, who has worked on tv series like The Brokenwood Mysteries, etc and it deserves to be seen on the big screen. The period detail is fine giving us a strong sense of time and place.
Cousins is the first film from New Zealand made by female filmmakers in over thirty years. Cousins provides plenty of food for thought as it explores some big issues and is steeped in the rich history and traditions of Maori culture. However, it is decidedly arthouse fare and may not appeal to a more mainstream audience.
★★☆