by GREG KING.
Screening around Australia in late November is a showcase of some of the finest cinema from Britain. The opening night film is the crowd pleasing One Chance, the biopic of Paul Potts, the inaugural winner of Britain's Got Talent. Other films include Good Vibrations, which screened at MIFF, the delightful comedy Austenland, the thriller Closed Circuit, Le Weekend, Mission To Lars, a new version of Romeo And Juliet, and the Closing Night film is the drama Philomenia starring Judi Dench and Steve Coogan and directed by Stephen Frears.
A special guest of the festival will be Eric Bana, who will be participating in Q&As for his film Closed Circuit in Melbourne, Sydney and Canberra. And Bruno Charlesworth, the producer of Good Vibrations, will also participate in a Q&A in Melbourne.
Also screening will be five classic films. In 1999 the British Film Institute surveyed 1000 people from the world of film and television and produced a list of the greatest British films of the 20th century. The top 5 were Carol Reed's cynical and atmospheric post WWII thriller The Third Man written by Graham Greene, David Lean's romantic Brief Encounter, Lean's epic Oscar-winning Lawrence Of Arabia, Hitchcock's adaptation of John Buchan's spy thriller The 39 Steps, and Lean's superb 1946 adaptation of Dicken's novel Great Expectations, with John Mills and Alec Guinness.
Screens at Palace Cinemas around Australia from November 19 to December 8. In Canberra from19 Nov-Dec 1; in Melbourne from Nov 20-Dec 1; in Sydney from Nov 21-Dec 1; in Byron Bay from Nov 21-Nov 27; in Adelaide from Nov 22-Dec 1; and in Brisbane from Nov 27-Dec 8. check local newspapers for screening details and locations or check the website at britishfilmfestival.com.au
REVIEWS.
all reviews by GREG KING
LAST UPDATED NOVEMBER 9, 2013
ONE CHANCE.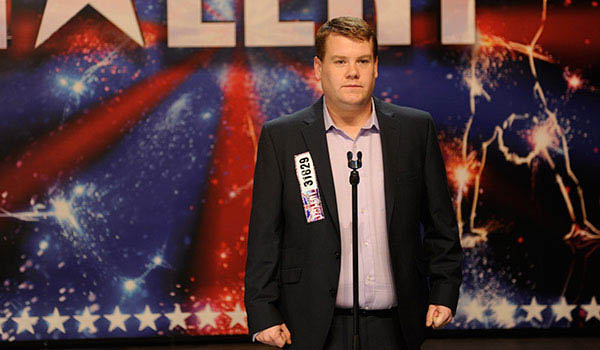 I'm not a fan of those televised talent shows like America/Britain/Australia's Got Talent, The X Factor and their ilk, as they are little more than glorified karaoke shows in which the contestants are subjected to verbal putdowns and stinging criticisms from judges. But occasionally they produce an interesting character with a story worth telling. We've already had a telemovie about Susan Boyle, the unlikely winner of one of those shows. And now we get Paul Potts, the inaugural winner of Britain's Got Talent. His is a fascinating story that comes across as something like Billy Elliott but with opera. Potts was born in Port Talbot, a tough industrial town in Wales where the main source of employment was the iron foundry. But even as young lad all Potts was interested in doing was singing in the local choir and singing opera. His mother (a wonderful Julie Walters) was supportive of his ambitions and passion, while his gruff working class father (Colm Meaney) was dismissive. Paul worked as a salesman in a mobile phone shop with his best friend (MacKenzie Crook), but still dreamed of singing professionally. But a number of unlikely events always seemed to derail his plans. It was only with the support of his wife Julie (Alexandra Roach) that he even mustered the courage to audition for the new television talent show Britain's Got Talent. And as history has shown, his first audition brought the audience to its feet, reduced one of the judges to tears and even floored the notoriously tough and cynical Simon Cowell. This is a wonderful feel good film that has enormous appeal, and deals with some universal themes. Director David Frankel (Marley & Me, The Devil Wears Prada, etc) handles the material with the right light touch. Sure, it is unashamedly manipulative at times but this fabulous true story (with a few embellishments) is a genuine crowd pleaser. Potts himself is played by James Corden, whose irrepressible energy and comic flair enlivened the National Theatre production of One Man, Two Govnors. He brings much of that same winning charm and enery to his performance as the likeable Potts.
★★★★
AUSTENLAND.
A delightful comedy about Jane (Keri Russell), a lonely 32-year old woman who is obsessed with all things Jane Austen, but is frustrated in her search for happiness and the ideal Mr Darcy. She blows her life's savings on a holiday to Austenland, a theme park in England that is inspired by the Regency novels of the authoress, run by the humourless Mrs Wattlesbrook (Jane Seymour). It is an immersive experience as the guests all dress up in Regency costumes, and partake in activities like music, drawing room conversations and other polite pursuits. There she experiences all the restrictive social mores, the class snobbery, and the romanticised ideals of romance that Austen wrote about in her novels, but it is a far from happy experience. Jane finds herself living the sort of romantic dilemma Austen's heroines faced when she is caught in a romantic triangle, having to choose between the handsome and down to earth servant Martin (NZ actor Bret McKenzie, of Flight Of The Concords fame) and the handsome but standoffish Dr Nobely ( J J Feild). Austenland contains many obvious nods to Austen's novels and her characters, although an indepth knowledge of her work is not necessary to enjoy this film. The attempted satire on the obsessive nature of fandom does fall a little flat, but some of the anachronisms, bitchy dialogue and put downs are fun. And there are some wonderful moments of screwball humour. First time director Jerusha Hess (the sister of Napoleon Dynamite writer/director Jared Hess) maintains a light touch throughout and keeps things moving from one absurd set piece to another. Jennifer Coolidge (Stifler's mum from the American Pie series) is perfectly cast as Miss Charming the typically vulgar American visitor who knows next to nothing about Austen and her books.
★★★
GOOD VIBRATIONS.
Good Vibrations tells the true story of Terri Hooley (played with gusto, energy, infectious charm and sly wit by Richard Dormer, from Game Of Thrones, etc) the one-eyed optimistic owner of a record shop in Belfast in the midst of the sectarian violence that characterised the troubles of the 70s. Due to his unflagging pasion for music, his humble little store evolved into an independent record label that supported some rising young punk bands like The Undertones. These bands and their music somehow seem to bring together the youth of Ireland, no matter which side of the political or religious divide they were from and allowed them to channel their aggression. Hooley became the unofficial "godfather of Irish punk," and he believed that music could make a difference in the lives of those around him. Directors Lisa Barros D'Sa and Glenn Leyburn (Cherrybomb, etc) don't shy away from the darker realities of life in Belfast during this period, but the material is leavened with generous doses of quirky humour and lots of energy. They have also incorporated some archival footage from the era to add a sense of authenticity to the material. Dormer's vibrant performance brings the enthusiastic, but flawed and self-destructive Hooley to life, and he somehow succeeds in making him an endearing character. Jodie Whittaker is also good as Hooley's long suffering wife Ruth. And the action is accompanied by a great soundtrack of reggae, pop and punk songs from the era that will resonate strongly with audiences. Good Vibrations does for the Belfast punk scene of the 70s what Michael Winterbottom's 24 Hour Party People did for the Manchester music scene of the 80s.
★★★☆