by GREG KING
Human Rights Arts and Film Festival is a Melbourne based not-for-profit organisation devoted to the exploration of human rights issues through an annual film and arts festival and an on-going schools and community program. HRAFF selects its arts and film to engage and inform people on human rights issues.
Now in its 8th year, The Human Rights Arts and Film Festival screens at ACMI from May 7 through to May 21. The festival features a world class program of 31 award winning films, several Australian premieres, documentaries, short films, art works, panel discussions and forums. The opening night film is I Will Not Be Silenced. Ai Weiwei: Fake Case – the sequel to 2012's Ai Weiwei: Never Say Sorry – examines human rights in China through the work of renowned local artist and activist Ai Weiwei. The festival program also boasts short film and art exhibitions, including new photography and video work by Australian-born, London-based Indigenous artist Christian Thompson. To find out more about this year's program Greg spoke to the Festival Program Director Malcolm Blaylock.
http://www.mediafire.com/listen/81ffd7zu56sfi84/200416_001.MP3
Reviews
All reviews by GREG KING
Last updated May 3 2015
BEKAS.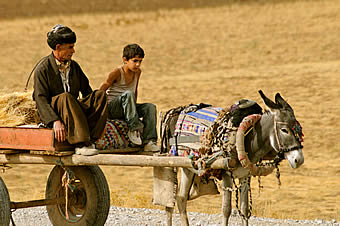 A charming and heart warming road movie and coming of age story from Iraq, Bekas is a superb, life affirming movie experience. Set in Iraq in 1990, the film centres around Zana (Zamand Taha)and Dana (Sarwar Fazil), two homeless Kurdish orphans struggling to survive in impossible circumstances and abject poverty. After seeing a Superman movie at the local cinema the boys believe that the superhero will be able to solve all their problems and make their lives better. They decide to head off to America, even though they have no money, no passport, and no form of transportation. But America is a beacon of hope for the two youngsters. Thus begins a wonderful odyssey that will test their close bond and loyalty and resilience as they overcome adversity, and at the same time open their eyes to some of the harsher realities of life. There is a wonderful rapport between Taha and Fazil, both non-professional actors who deliver charming and natural and engaging performances. Writer/director Karzan Kader has drawn upon his own personal experiences for the film. Bekas is a feature length expansion of his own 2010 short film, and he certainly packs a lot of incidents and adventures into its 97 minutes. He draws a wonderful contrast between the optimism, innocence, determination and sense of hope of the boys and the cynicism of the adults who have been hardened by the realities of life under the brutal regime of Saddam. Beautifully filmed by Kader's regular cinematographer Johan Holmqvist, Bekas captures both the sweeping beauty of the wide open spaces and the inhospitable environment of Iraq. There is plenty of wonderful humour throughout the film. There is also a look at the darker side of the country, with stark reminders of the war with the security guards and checkpoints, and the ever present people smugglers. Bekas is a deeply moving film that has broad appeal and is one of the standout films of HRAFF.